International Masterclass
Make-Up & Make-Up Night
Intensivkurs / Crash course
Zweisprachiger Unterricht (de/en) mit Zertifikat
Bilingual education (DE/EN) with certificate
International Masterclass Make-Up & Make-Up Night

Dieser Kurs kann zweisprachig in Deutsch und Englisch gehalten werden. / This training can be teached in german and english.
Hier erlernst Du in kurzer Zeit alle Make-up Techniken aus dem Beauty Bereich. Von Nude Make-up und Eyeliner Look bis Smokey Eye und Cut Crease. Auch das Braut Make-up und Red Carpet spielen eine wichtige Rolle! Nimm die Chance wahr und erfülle Dir Deinen Traum von Deinem Make-up Artist Zertifikat. Baue gemeinsam mit uns Dein Portfolio auf, so dass Du direkt nach der Ausbildung loslegen kannst! Du erhältst außerdem eine Profi Make-up Artist Grundausstattung mit Pinseltasche, Lidschatten, Foundation, Lippenstiften und allem was Du brauchst.
Wir freuen uns auf Dich!
Wichtig: Jeder Teilnehmer muss für jeden Tag ein Modell mitbringen! Gerne helfen wir euch dabei!
Die Kursinhalte

für umfangreiches Wissen
Materialkunde
Augenbrauenkorrektur
Wimpern kleben
Camouflage
Diverse Anwendungen
Braut Make-up
Abend Make-up
Korrektives Make-up
Make-up für Foto und TV
Beauty Make-up
Glamour Make-up
Fashion Make-up
Business Make-up
Facecharts
Make-up für Männer
Highlighting
Shading
Hygiene im Umgang mit Materialien
Farbenlehre
Typenbestimmung
Typenveränderung
Hygiene am Arbeitsplatz
Physiognomie
Regeln im Umgang mit den Kunden
Here you will learn all make-up techniques in the field of beauty in a short time. From Nude Makeup and Eyeliner Look to Smokey Eye and Cut Crease. Also bridal and red carpet make up play an important role! Take the chance and fulfill the dream of your make-up artist certificate. Build your portfolio with us, so you can start right after the training! You also get a professional make-up artist basic equipment with brush bag, eyeshadow, foundation, lipsticks and everything you need.
We look forward to you!
Important: Every participant has to bring a model for every day!
The course content

for extensive knowledge
Material knowledge
Eyebrow correction
Stick eyelashes
Camouflage
Various applications
Bridal Make-up
Evening Make-up
Corrective Make-up
Make-up for Photo and TV
Beauty Make-up
Glamour Make-up
Fashion Make-up
Business Make-up
Facecharts
Make-up for men
Highlighting
Shading
Hygiene in handling materials
Theory of colors
Type determination
Makeover
Hygiene in the workplace
Physiognomy
Rules in dealing with the customers
Ausbildung 2021 / Training 2021
16.08.2021 – 27.08.2021
(Samstag und Sonntag frei)
Unterrichtszeiten / class time
Montag bis Freitag: 10-17 Uhr
Monday to friday: 10.00 am – 05.00 pm 
Ausbildung 2021 / Training 2021
Zur Zeit keine Termine verfügbar.
Unterrichtszeiten / class time
Donnerstags, 19-22 Uhr
Thursdays: 7.00 pm – 10.00 pm 
2.800,– €
In den anschließenden 2 Wochen findet die Masterclass Hair statt. Wer den Masterclass Hair direkt dazu bucht, bekommt 10 % Rabatt auf das Seminar! Dieses Seminar ist NUR in deutscher Sprache! / In the following 2 weeks the Masterclass Hair takes place. Those who book the Masterclass Hair directly will receive a 10% discount on the seminar! This seminar is ONLY in german language!
In der Ausbildungsgebühr ist eine Grundausstattung in Höhe von 500 Euro enthalten. / The training fee includes a basic make up set, worth 500 euros.
Wir bieten Dir eine individuelle Beratung zur Finanzierung an. Unsere Seminargebühren sind von der MwSt. befreit. / We offer you individual advice on financing. Our seminar fees are exempt from VAT.
Hast Du Fragen an uns?
Do you have any questions?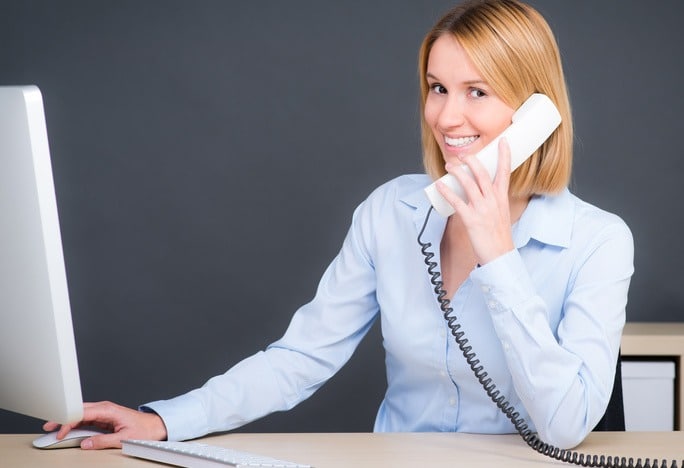 Gerne beantworten wir alle Deine Fragen rund um den International Masterclass Make-up / We are happy to answer all your questions about the International Masterclass Make-up:
Montag bis Freitag
10.00 Uhr – 18.00 Uhr
Monday to friday
10.00 am – 06.00 pm
Telefon / Phone number
069 – 77 58 28

Melde Dich jetzt zur Ausbildung zum International Masterclass Make-up an: / Register now for the International Masterclass Make-up:
... Starte jetzt Deine Karriere
Du willst jetzt auch mit dabei sein? Du willst Dein Hobby zum Beruf machen oder hast schon immer Interesse für professionelles Make-up und Hairstyling? Bei uns bekommst Du eine professionelle Ausbildung und kannst Deine Traumziele verwirklichen!